Pure Pāmu Deer Milk nutrition from beautiful New Zealand
DOE NUTRITION CONTAINING PĀMU DEER MILK
Introducing a world first supplement range including Pāmu Deer Milk. Doe Nutrition Beauty and Doe Nutrition Revive.
Pāmu Deer Milk is one of nature's best kept secrets. It is deliciously creamy in taste and has a range of nutritional benefits.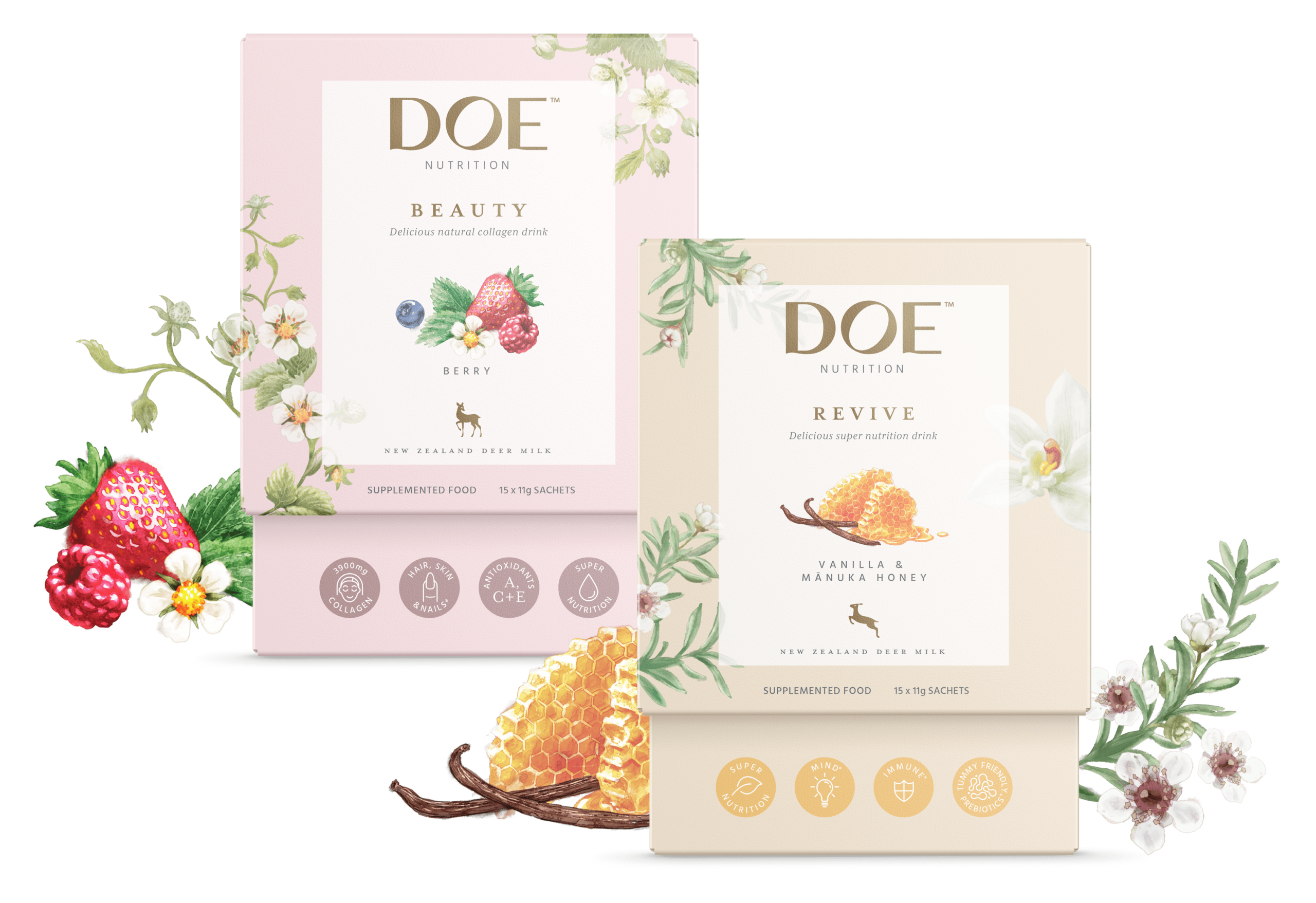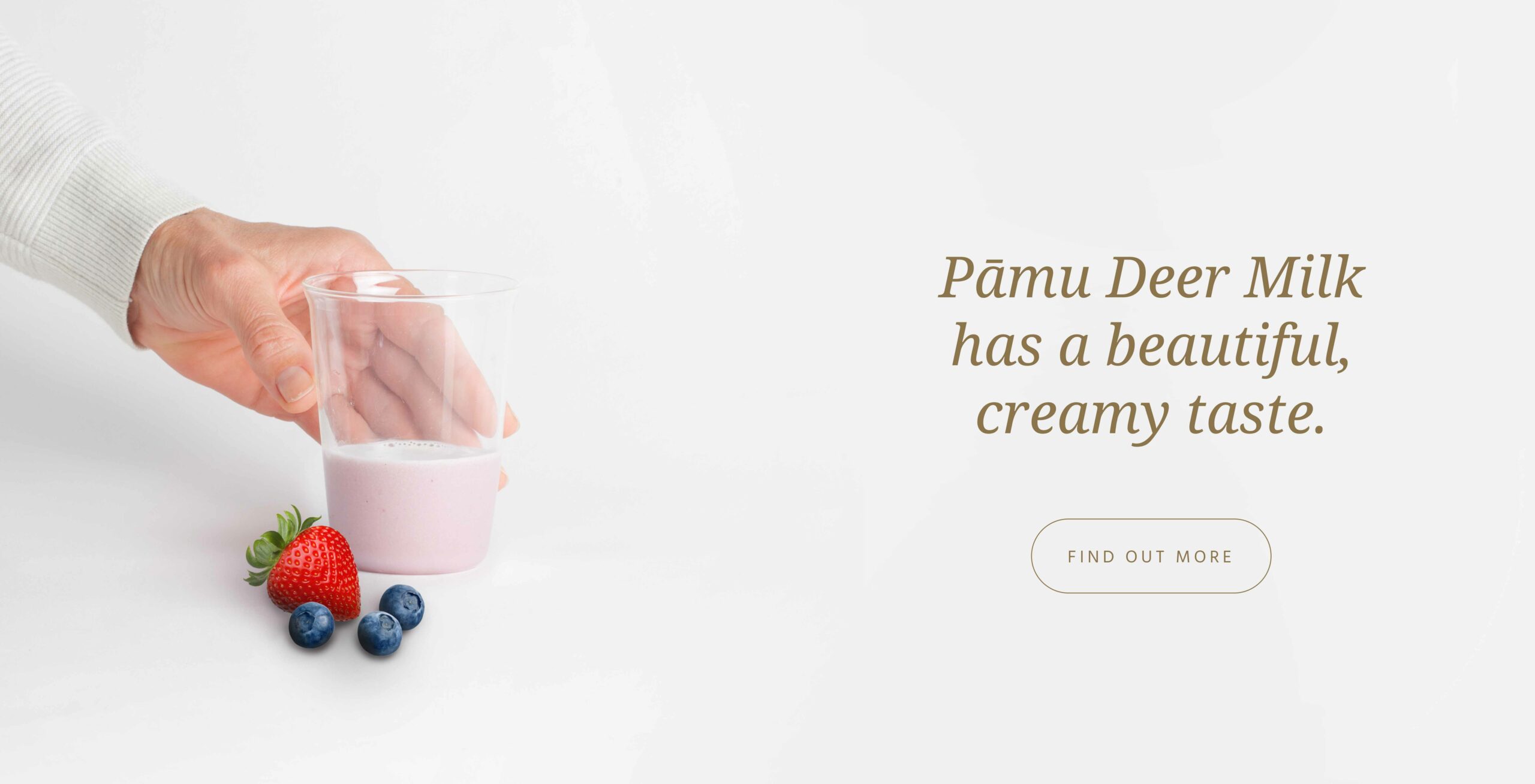 Concentrated Nutrition: Pāmu Deer Milk is a natural super milk of concentrated nutrition and has double the amount of protein as regular cow's milk and 2.5 times more calcium.
Vitamins and Minerals:
Pāmu Deer Milk is a highly nutritious functional milk, rich in essential vitamins and minerals such as phosphorus, calcium (supporting bone strength) and vitamin A (supporting immunity).